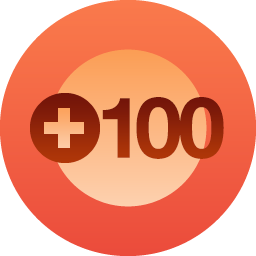 Well well well, We did it. Sometime last month The God-kind hit 100 followers, it's so humbling; that over 100 pairs of eyes find my scribbles worth something.
The blog initially was just a platform to express myself, as I relayed in my first post, but after the first year it became more than for self-expression, it became a Ministry that I considered God-given. I no longer was writing to gratify myself, I was deliberately seeding my world with life-giving Words.
The blog title, The God-kind was temporary at first, it had been one of my favorite words, so I figured why not use it for my blog. I was going to change the Title to something more girly, more pretty, Lol. But as time went it became a brand and meaningful so much that I didn't need to change it anymore. It turned out to have been divinely inspired; the blog content somehow had to rhyme with the blog Title; it couldn't be The God-kind while I wrote about Fashion or Yoga, you see. The title guided my content.
The tagline as well, was divinely inspired. You don't have to live a life that sucks when there's the God-kind. The blog contains accounts of the normal, ordinary human Life in comparison to what it can be, extraordinary, exciting, even perfect.
What started as a girl's online journal is fast becoming a map in our maze of a World, and it's because of your feedback and encouragement, I'm grateful for every time you've hit the like button, viewed a post or gone the extra mile to comment. Thank you, Gracias, Merci, Ese, Obulu.
To serve you better, please let me know your favorite content on the blog and what you would like to see more of, through comments below or email me at otiwikisozo@gmail.com.
I remain your humble and grateful author,
Zoe.